Leadership Now and Past
The Slavyanka Russian Chorus is managed by a Board of Directors
with chorus members, family and friends in supporting roles.
Irina Shachneva
Artistic Director & Conductor
Irina Shachneva, Artistic Director. For over 25 years, Irina has enlightened the world as a musician, director, and teacher. Since 2012, she has been the Artistic Director of the Slavyanka Russian Chorus. An alumna of the Glinka (Gorky) State Conservatory of Nizhnij Novgorod and the Penza Music School, Irina studied with professor E. Garkunov and pedagogue L. Osipova. Upon completing her studies, she was invited to serve as choirmaster and teacher in the famous Dubna children's choir studio. Within three years, she organized and led her own choir studio, Rhapsody, based out of Public School No. 6 in Dubna. Within a year of its founding, Rhapsody earned its first tour, performing in Poland and Bulgaria under Irina's direction. It was one of the first institutions to earn the status of Municipal Choral School and has continued to grow into one of the Outer Muscovy region's most prestigious choral schools.

Shortly after her arrival in America, Irina was invited as a guest conductor at the famed New England Conservatory (NEC) to perform A. Schnittke's Requiem in Jordan Hall, one of the oldest and most prestigious concert halls in America. She has also been a guest conductor of the Jordan Hall Festival Chorus and the Plymouth Festival Chorus. Concurrently, Irina gave music lessons in piano, theory and voice, and also worked as an organist, pianist, and conductor. In Acton, MA, she was the Music Director and organist at Mt. Calvary Church. Irina led its choir and orchestra in performances of masterpieces by Bach, Fauré, Mozart, and other composers. This ensemble garnered acclaim at the 2011 International Music Festival in Warzburg, Germany.


She led a children's choir for ten years at the Russian Orthodox Church Outside Russia's (ROCOR) local parish school in Boston, and was Artistic Director of the Boston Russian Chorus which, in 14 years, performed more than 30 concert programs that acquainted the North American east coast with Russian music masterpieces. Irina was one of the organizers of the 1st International Rachmaninoff Russian Music Festival in Boston in 2010. Its success led to a prestigious invitation to Russia, where the festival choir participated in a week-long celebration (the 450th anniversary of St. Basil's Cathedral) in three cities. Irina reprised her organizational role at the 2nd International Rachmaninoff Russian Music Festival in Boston in 2012, and in 2014 she programmed and conducted the Bay Area's 1st International Russian Choral Music Festival in 2014. A unique ability to secure extremely professional results in any situation is one of Irina's greatest talents. Goal-oriented, inexhaustibly energetic, original in her musical interpretations (which are imbued with a deep spirituality), and deeply loving of people -- these are the elements that define Irina Shachneva's character, as a person and as a musician.
Lauren Carley
ASSISTANT CONDUCTOR
Lauren Carley is an interdisciplinary artist based in Oakland, California. She has been a vocal teacher and coach for over three decades, leads international singing retreats and continues to deepen her teaching with Estill Voice Science and Internal Family Systems coaching. She provides training and performance projects for young singers at the Oakland Public Conservatory and for mature speakers and singers to reclaim the strength and clarity of their voice in innovative ZOOM, Jamulus and live streaming classes during the Covid19 pandemic shutdown. She has toured and recorded one-woman shows, taught writing for performance at Colorado College, self-published a novel Siberian Iris in 2016, served as actor and producer with the Shakespearian theatre ensemble Woman's Will, has taught for Osher Lifelong Learning Institute at San Francisco State and UC-Berkeley for fourteen years, is assistant conductor for the San Francisco-based Russian chorus, Slavyanka, and was arts administrator, fund raiser, arts curator, choral conductor and executive director for companies such as Merce Cunningham Dance Foundation, American Ballet Theatre, Plays for Living, the Oakland Youth Chorus, and the Oakland Public Conservatory. She teaches sequences of exercises to restore the vocal capacity of people living with Parkinson's Disease for PDActive, and is producing a grant-funded original choral commission for the PDActive chorus, the Tremolos. She hopes to continue as a soloist and choral singer when the world returns to some semblance of normal.
Paul Andrews
Co-Founder, Chorus President and Board Chair
John McCarthy
Co-Founder, Board Member Emeritus
Ron Cohen
Board Member
Anna Danich
Board Member
Ken Mitchell
Board Member
Tom Warrington
Treasurer and Board Member
Katherine Gundling
Board Member
Bettina Gray
Composer-in-Residence and Board Member
Susan Lambert
Board Member
Norm Gelbart
Stage Manager
Donna Warrington
Chorus Manager
Chorus presidents, board members & Managers emeritus
1979 - 2011
Andy Anderson
President 1994-2004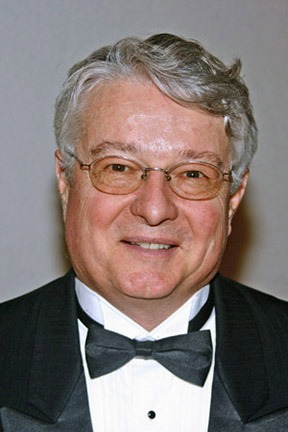 Donn Davy
President 2004-2011
Peter Gleick




Founding Member &

Board
Andy Calman

Board Member
John Rogers

Treasurer
Norm Gilbert

Music Libraian
Jay Kuhlman
Board Member
Jeff Jones
Board Member
Don Reinhardt
Board Member
Charlie Anderson
Wes Harrington
Charlie Hogle
Tony Husch
John Hutchinson
Tom Kerr
Michael Maeder
Deane Merrill
Michael Peterson
Bob "Red" Raber
Fred Ruhland
Ed Swenson
Robert Teets
Charlie Wynn